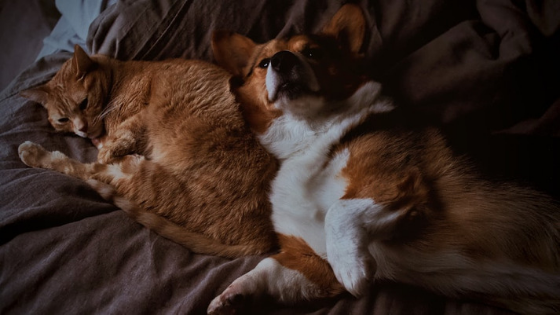 Practically all living creatures get used to some type of routine, whether they want to or not. For some, the change in a routine may be little more than a nuisance. For others, it can be catastrophic. Even if your cat or dog seems easygoing about a new change in the schedule, though, it may be feeling the stress more than you think. Here are a few ways to help your pet cope, so both of you can relax and enjoy each other's company.
Action tips
Here are a few suggestions to get started:
Distractions: Whether it's a bird feeder outside your window or more chew toys for your dog, the idea is to keep your pet as busy as possible while you're away.
Increments: If possible, try adjusting the schedule a few hours at a time before you dive into the new routine.
Calm down: Your pet knows when you're stressed. Being calm when you leave the home can promote calm in your pet and reduce the anxiety after you go.
Play more: When you're with your pets, stimulate them with more active play.
Understanding your pet
If your new routine requires you to leave your dog for longer than you'd like, consider asking a neighborhood kid to play with your pet during the day or hire a dog walker. These social animals have the ability to be self-sufficient, but they're happier when they're with people. Cats can handle the isolation a little better, but they'll still crave your attention when you're with them. Some pets are comforted by being confined to a single space, such as a crate or a bedroom. Leaving the TV or radio on can also help them feel more comfortable, especially at the very beginning of the shift in schedule. According to studies, this trick seems to work more for dogs than for cats. Felines are naturally more accustomed to finding ways to fill their time when you're gone.
Our apartments in Lake Oswego are naturally better when you have someone to share them with. If you're looking for an apartment complex that wants your pet there as much as you do, call Kruseway Commons to learn more about our facilities.