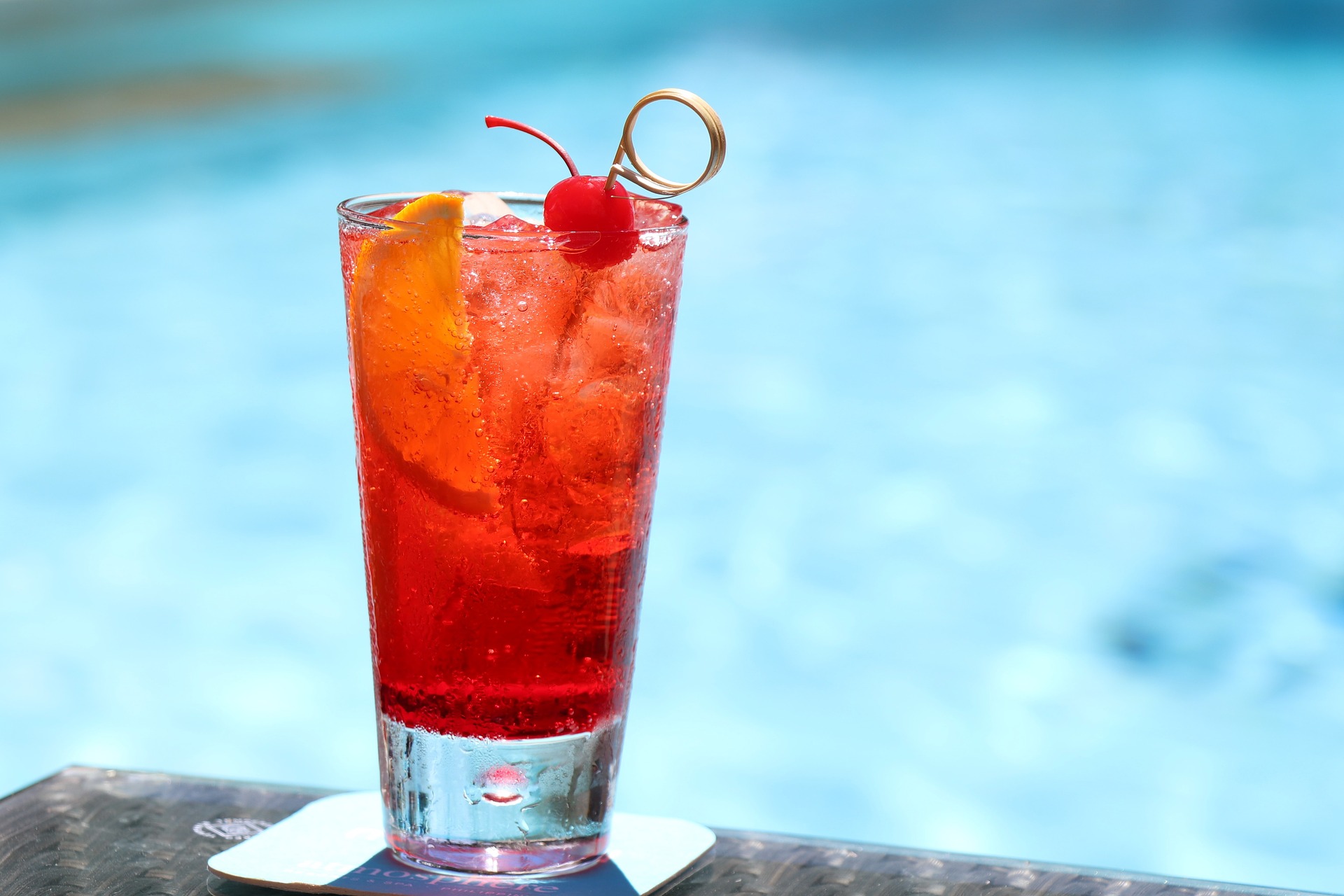 It's almost summer, which means it's officially outdoor entertaining season. Get ready to throw some burgers on the grill and invite over the friends and family for an evening of fun outdoors. Of course, you'll definitely need to have a cocktail or two on hand to keep everyone refreshed. If you need a few ideas before you invite guests to a soiree at your Oswego, OR, apartments, try one of these delicious cocktails that are sure to please.
Strawberry Wine Punch
This simple punch only has three ingredients and some strawberries for a garnish. Mix it up in no time for a fruity, summery drink that guests will love.
What You'll Need:
½ liter of lemon-lime soda, chilled
1 bottle of moscato, chilled
1 10-ounce can of frozen Bacardi strawberry daiquiri mix; make sure it's thawed
Some fresh strawberries to use for garnish
How to Make It:
Mix the daiquiri mix and wine in a large pitcher. Then add soda, mixing well. Pour over ice and garnish with the fresh strawberries.
Mint Vodka Limeade
Limeade is a summertime favorite, and while this cocktail takes a little more time, it's so worth it. Mix it up ahead of time, and it'll be ready to serve when it's time to enjoy all your barbecue favorites.
What You'll Need:
8 cups of cold water
8–16 ounces of vodka, to taste or desired strength
4 lemons or limes (use both for super great flavor)
Limes and lemons for garnish, if desired
½ to ¾ cup of sugar or honey to sweeten, to taste
Ice cubes
Leaves from a medium-sized bunch of fresh mint
How to Make It:
Quarter the limes and/or lemons, placing in the blender with 2 cups of water, honey/sugar, half the mint leaves, and some ice. Blend until lemons/limes have been crushed and the mixture is whitish and foamy. Strain; then add the rest of the water. Stir in vodka to the desired strength. Serve over ice, garnishing with remaining lime slices and mint leaves.
Beach-Bum With Rum Punch
This is the adult version of fruit punch, and it's super easy to throw it together ahead of time for your barbecue.
What You'll Need:
1 can of lemonade
1 32-ounce bottle of orange juice
1 32-ounce bottle of cranberry juice
1 32-ounce bottle of pineapple juice
1 750-ml bottle of white rum
12 ounces of water
How to Make It:
Place the ingredients in a gallon-size pitcher or another container. Shake it up well to combine and refrigerate. Serve chilled with or without ice.
With these delightful, refreshing cocktails, your barbecue is sure to be a success. Do you have friends coming over looking for apartments in Oswego, OR? If so, have them contact our office today to find out what options are available.