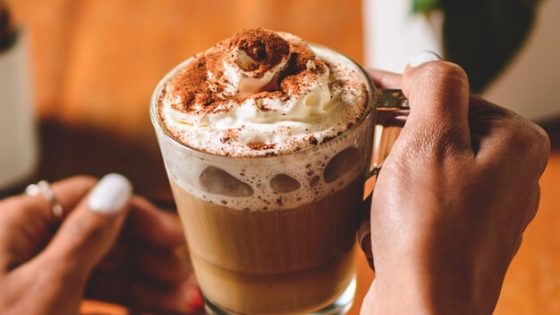 When winter settles in, the state of Oregon sees more rain and more clouds. But don't let the lack of sunshine get you down or steal your internal sunshine. Serve up these blues-curing drinks in your Lake Oswego apartment, and you'll get a little sunshine-like warmth from the inside to carry you over until spring.
Dairy-Free Hot Chocolate
Nothing beats the moody blues like yummy hot cocoa, and this version gives you the soothing sweetness without all the fat or dairy that traditional hot chocolate has. Made with almond milk, unsweetened chocolate chips, and unsweetened cocoa, this cup of goodness is silky smooth and oh-so-yummy. Top off the cup of dairy-free hot chocolate with a dab of whipped heavy cream or coconut whipped cream, and sprinkle the top with more cocoa for an added touch. Friends who get this drink when they swing by for a visit will leave your apartment feeling like they just got a much-needed hug.
Hot Not Toddy
Known as the soothing remedy for colds, the flu and more, the traditional hot toddy is made with alcohol. However, this version of the famous drink is still hot without alcohol, so it is referred to as a Hot Not Toddy. Mix together seven ounces of hot tea, honey to sweeten, and a splash of lemon juice (along with a few spices), and you have a sip-worthy drink that easily busts any feelings of winter-season sadness. The collaboration of tea, honey, citrus, and spices soothes your body and your mind.
Nonalcoholic Winter Sangria
Sangria is the epitome of summer drinks with all its bright color and flavor, but with a few little changes, you can have a winter sangria that is just as bright, just as cheer-inducing and just as pleasing. Orange slices, grapefruit-flavored sparkling water, caramelized cranberries, pomegranate juice—this drink is filled with a ton of color, a ton of flavor, and a ton of happiness. Garnish the orange and red concoction with contrasting cinnamon sticks, fresh cranberries, or a rim coating of sparkling sugar for good measure.
No matter how long the winter clouds may linger, you'll feel a bit of upbeat happiness with these cozy drinks around. Talk to us at Kruseway Commons to find out why people love entertaining in our Lake Oswego apartments.